Our laboratory offers all types of fixed dental restorations including implants, full zirconia, layered zirconia, lithium disilicate, pressables, and of course conventional porcelain crowns.  All restorations are designed and milled in our own facility. We also offer digital models using the Lava 3M system.
 Most Translucent Zirconia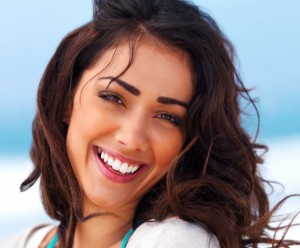  1250+ MPa Strong
 Naturally Esthetic
 3D Transitional Shading
 CAD/CAM Perfect Fit
 Lifetime Warranty
 Long-Term Color Stability
 Ceramic ADA Billing Codes
 Kinder to Opposing Teeth
 Less Labor, Lower Cost
 Crowns, Bridges, Implants
 Adjustable / Removable
 No Porcelain to Chip
 Reduced Plaque Buildup
 Allows Shallow Preps
 Prefect Shade Match
 Made in the USA
Lithium disilicate (LS2) glass-ceramic is ideally suitable for the fabrication of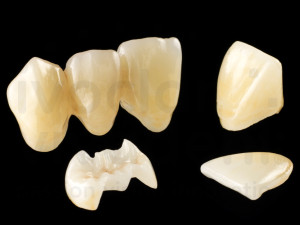 monolithic single-tooth restorations. This innovative ceramic provides highly esthetic results and, compared to other glass-ceramics, demonstrates a strength that is 2.5 to 3 times higher. Supported with zirconium oxide, it may also be used for bridges in the posterior area.
The material is used in the dental laboratory in conjunction with either the press or the CAD/CAM technology. Given the high strength of 360-400 MPa, the restorations offer flexible cementation options. Depending on the patient situation, the restorations may be veneered in a highly esthetic manner or, if fabricated as monolithic restorations, stained.
Even if the preparations demonstrate a dark shade (e.g. as a result of discolouration or titanium abutments), all-ceramic restorations may be fabricated. Inform your laboratory about the die shade and the dental technicians then selects the IPS e.max lithium disilicate material in the required opacity in order to redesign the true-to-nature esthetic appearance.
Indications
Minimally invasive inlays and onlays
Partial crowns and crowns
Implant superstructures
3-unit anterior/premolar bridges (only IPS e.max Press)
3-unit bridges (zirconium-oxide supported only IPS e.max CAD)
The highlights
True-to-nature shade behaviour for highly esthetic solutions
Durable restorations due to the high strength
Minimally invasive preparation for treatment that is gentle to the tooth structure
Versatile use and comprehensive range of indications
Lifelike esthetics, irrespective of the shade of the preparation
Adhesive, self-adhesive or conventional cementation depending on the indication